Waiting for the fracking ball to drop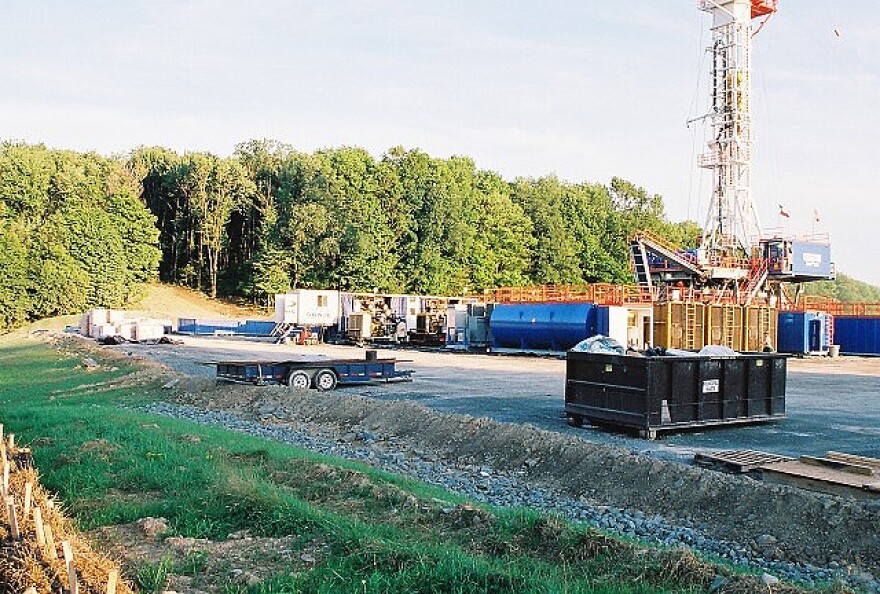 Fracking continues to be on the mind of New Yorkers. The public and the natural gas industry are still waiting for the state Department of Environmental Conservation to complete its environmental impact study it began two and have years ago. No new drilling permits have been issued during this period.
Businesspeople, academics and lawyers gathered in Buffalo last week to discuss what fracking could look like in New York. Even though no Marcellus Shale formations are present locally, Buffalonians see their city as having a future in the industry.
Martin Casstevens was among them. He's with Directed Energy, a state-funded program focusing on energy issues. Casstevens says regardless of what state regulation eventually looks like, pleasing everyone likely won't happen.
"I sympathize with the general public in trying to ascertain whether or not this makes good sense. Everyone is a naturalist at some level likes to go fishing, walk in the woods, things like that. We also want to keep warm in the winter. It really comes down to, OK, there's some value in the gas. But what risks are we taking by bringing this industry into New York State," Casstevens said.
Senator Antoine Thompson's bill to create a moratorium on new drilling until May of next year passed the Senate this summer. An election later, both the bill's passage and Thompson's job are in question.
But that hasn't stopped Dennis Holbrook from anticipating beginning drilling early next year. He's executive vice president of Norse Energy, which has already invested more than $100 million in shale exploration in New York State.
"Our hope would be that the legislature would not do anything such as what's being proposed by Senator [Antoine] Thompson to interfere with that timing. And that finally after that two and half year wait, we'd have an opportunity to develop the shales," Holbook said.
While Pennsylvania, West Virginia and other states allow fracking, Holbrook says New York is missing out on jobs and tax revenue.
But the state's de facto moratorium hasn't necessarily been bad for business. So says Casstevens.
"If we decide as a state to not pursue it at this point and we need more time to study, the gas isn't going to go away. In fact it might be worth more in the long run," he said.
A draft of the DEC's report was released at the end of September. A final report is anticipated to come out within a few months.
During an interview this week, Governor-elect Andrew Cuomo said he would act cautiously with regards to fracking. He says any decisions need to be based on environmental fact, not emotion.
Remember, hydraulic fracturing requires millions of gallons of water, mixed with chemicals, and sand, shot underground under high pressure to open up gas deposits in shale thousands of feet below.